News
Student blog – Adam Moore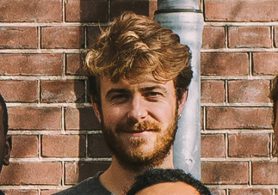 In January 2017, I began a PhD position at Raboud University, Nijmegen as part of ERC funded project, 'Participatory Urban Governance between Democracy and Clientelism: brokers and (in)formal politics'. Within this project, I am in the process of developing my own research proposal for a sub-project in Cochabamba, Bolivia.
In March, I embarked on the CERES programme with a newly acquired PhD position to my name, but without a set idea of what I would build my proposal around, nor the desire to make hasty decisions upon this basis at such an early stage of the PhD process. This made it challenging to partake in aspects of the programme authentically or make any substantive advances on my proposal during the days spent at the conference centre in De Glind.
That's not to say there weren't benefits to be had; there were many. It's not often one has the privilege to share learning space with such a diverse mix of socially engaged and inspiring people from across the globe: India, Mozambique, The Netherlands, Chile, Brazil, Indonesia, Canada and Zimbabwe, to name just a handful. This diversity of nationalities was matched by a rich variety of disciplinary backgrounds. As an anthropologist, it was insightful to hear the thoughts (and criticisms) of economists and philosophers, among others.
The course lecturers were excellent, on the whole. They urged us to think critically and interrogate our own assumptions at every stage of the research process. They asserted the importance of ensuring that we underpin research with rigour and reflexivity to produce something of academic quality – an important mentality that I intend to carry forward. Outside the classroom, – during meals and at the (free!) bar – they were available to discuss ideas and suggest solutions to concerns, as well as share their wealth of professional experience more broadly.
To finish with some kind of summary, then, I didn't always find the CERES programme conducive to the development of my research proposal. However, I obtained a number of critical insights that will inform my approach to PhD research more broadly – both from course lecturers and classmates alike.