News
Profile of a Ceres institution: International Institute for Social Sciences (ISS)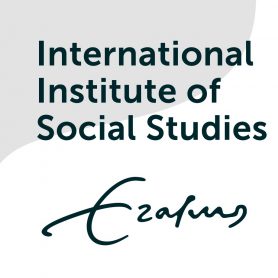 The International Institute of Social Studies (ISS) is a research-led, teaching-based graduate international institute of policy-oriented social science. It brings people, ideas and insights together in a multi-disciplinary setting which nurtures, fosters and promotes critical thinking and conducts innovative research in response to society's needs. ISS is part of Erasmus University Rotterdam and based in The Hague, the international city of Justice and Peace. ISS pulls on 65 years of vast expertise with direct actual relevance to make a positive difference in the world.
ISS offers a four-year PhD programme in Development Studies leading to the internationally recognized degree of Doctor of Philosophy. Graduates are also awarded an Erasmus University PhD Degree. PhD researchers have access to a multidisciplinary faculty working on different aspects of development problems, combined with fieldwork under local guidance with strong institutional support. All PhD researchers are embedded in one of the four research programmes of ISS.
Over 150 PhDs are awarded to date, 125 researchers from 53 countries.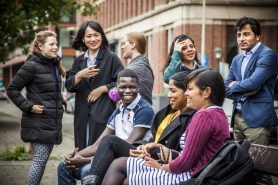 ISS participates in Ceres as well as (together with several other faculties within Erasmus University) in the Erasmus Graduate School of Social Sciences and the Humanities. The Graduate school's activities include a wide array of courses. For both the MA programme and the PhD programme ISS joins forces with several other universities to further enrich the programmes. One example for the PhD programme is the cooperation with the Ruhr University Bochum. Once the PhD candidates of ISS or the Institute of Development Research and Development Policy (German acronym: IEE) of the Ruhr-University Bochum have completed their first year, they have the option to do a joint degree programme at both universities if they can show a clear added-value.