News
Interview with the Director: Maarten Bavinck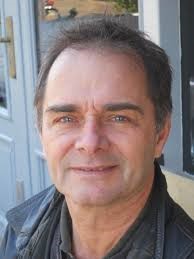 How would you describe CERES?
MB: CERES was established in 1994, as a national effort to connect academic institutes and scholars working in the field of international development studies. There are now ten institutions associated with CERES from across the Netherlands and Flanders.  A defining component of CERES is its PhD programme, which brings students together for training on development themes, topics and methods. In addition to the training, CERES operates a valuation system that helps member institutes assess the quality of their work. Finally, CERES operates as a platform and a voice for its member institutes. In the coming period, I hope especially to help strengthen the latter function.  
Why did you accept the role as director of CERES?
MB: In Dutch academics, we have seen more competition arising and less of an inclination to work together. The question arises, to what extent do research schools like CERES still have meaning for the future? I believe, however, that there global challenges that justify this joint undertakings. For me, it is very interesting to work with like-minded individuals and organisations at the national level and I am looking forward to the challenge of trying to help the programme evolve. But this has to be a collective effort: CERES has only a very small staff, and we therefore need to work together closely with our members. I am also recruiting a team of mature and motivated students to assist, for example, in developing a new communication plan. It is wonderful to collaborate with a group of enthusiastic young people in this!  
What sets this programme apart from others? What do PhD students gain from CERES?
MB: Our PhD programme dates back 25 years, and counts approximately 500 alumni in different parts of the world. The programme provides incoming PhD students with a comprehensive training that allows them to develop a research plan in an environment that overcomes cultural and language boundaries. Students develop an understanding of theory and research methods that are fieldwork-oriented, allowing them to then conduct their own research with a clear purpose and understanding of the field. Han van Dijk and Lorraine Nencel, our training coordinators, do a wonderful job in making this happen.
What do you think are the main challenges facing international development today?
MB: The political situation is definitely an issue at the moment. The rise of nationalism in western countries, whether that is Brexit, Donald Trump or here in the Netherlands with Geert Wilders, and particularly the concept of putting your country 'first', has significant consequences because the basic of idea of development is helping and working with other countries to solve issues like poverty. This relates to my conviction that many of the problems in the world require global action. Issues such as climate change and the consequences it has on migration and urban environments require countries collaborating. There needs to be greater mutual recognition that working together and operating globally, as opposed to nationally, are the best methods in order to solve these issues.
How will CERES contribute to the field of international development?
MB: I hope that CERES can help contribute to putting forward new perspectives on 'which way to go'. This can be done by bringing people together in specialist forums or seminars where new ideas are discussed, and by collaborating with people in the policy field. In addition, CERES contributes through the training of its PhD students, who are going to be the academics and policymakers of tomorrow. By working together with likeminded national institutes in Europe, such as through the European Association for Research and Training Institutes (EADI), we are also able to make a mark at higher policy levels.
Who would you suggest interviewing next for this newsletter?
MB: I would suggest interviewing Han van Dijk, who is a former director of CERES, and now plays a crucial role in its PhD training programme.